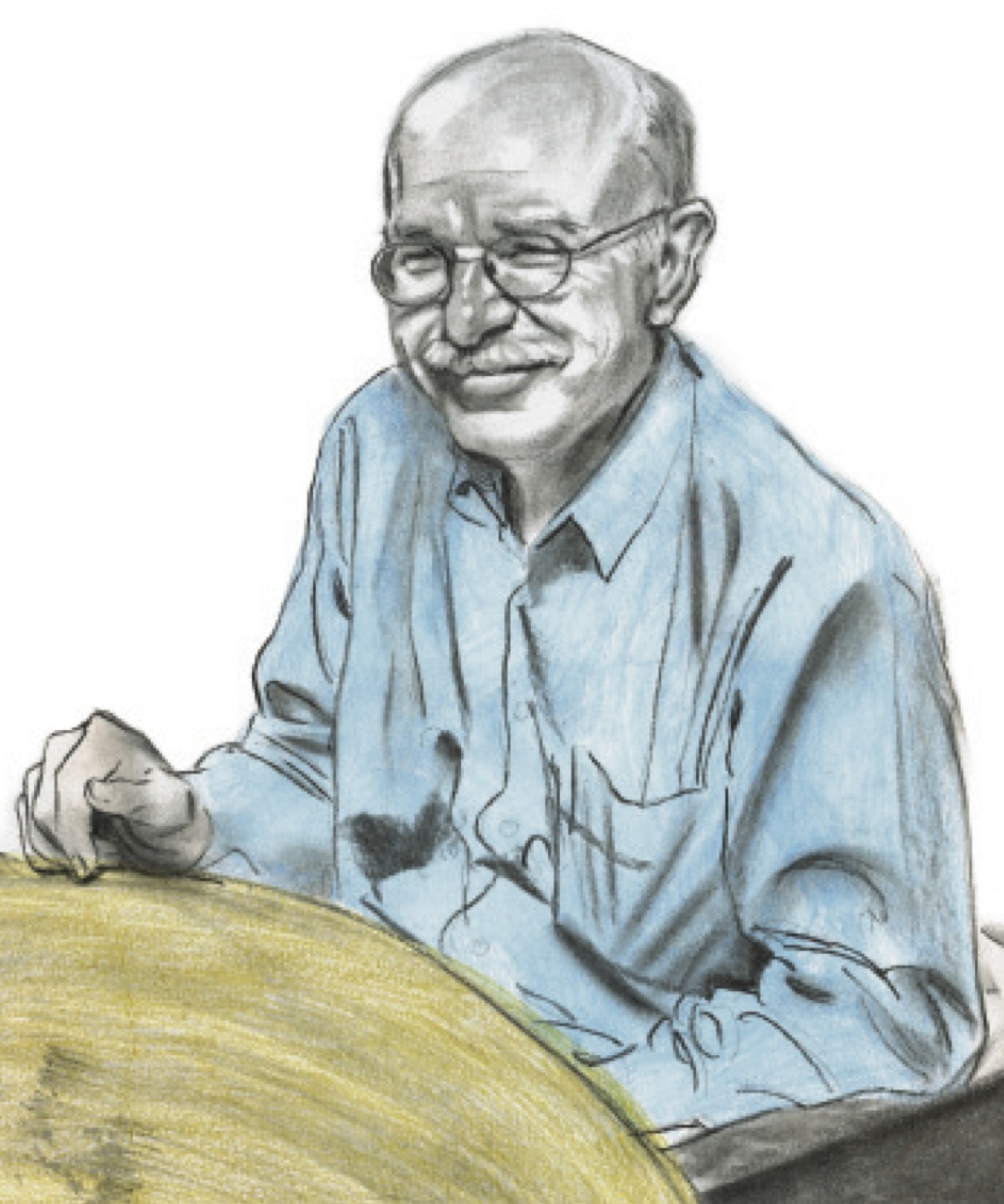 Books - Collective books - Articles and Interviews - Videos

Books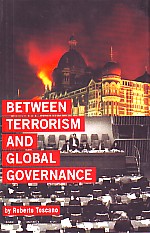 TOSCANO, Roberto. Between terrorism and global governance: essays on ethics, violence and international law, Har-Anand Publications, New Delhi, 2009, pp. 112.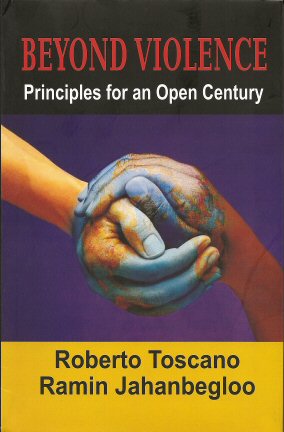 TOSCANO, Roberto - JAHANBEGLOO, Ramin. Beyond Violence. Principles for an Open Century, Har-Anand Publications PVT, New Delhi, 2009, pp.128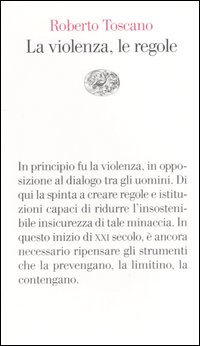 La violenza, le regole, Einaudi, Torino, 2006

[Comments and Reviews]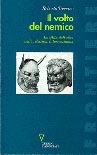 Il volto del nemico. La sfida dell'etica nelle relazioni internazionali, Guerini e Associati, Milano, 2000

[Comments and Reviews]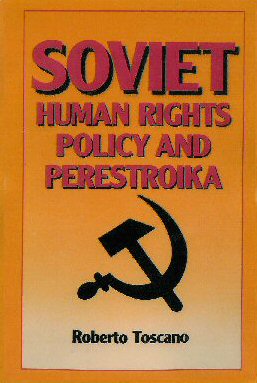 Soviet human rights policy and Perestroika, University Press of America, Cambridge, Mass., 1989

Participation in collective books
Compassion and Solidarity in International Relations in Compassion in the World's Religions. Envisioning Human Solidarity by Anindita Balslev, Dirk Evers (Eds.), LIT, 2009


Preface of the Book La schiena di Dio. L'esperienza religiosa in tempi di fanatismo by Giuseppe Grampa, Centro Ambrosiano, 2006

A proposito di dialogo di civilta' (Conversazione con Ramin Jahanbegloo) in "Incontro o scontro di civilta'?" a cura di Maurizio Torrealta, EDUP, Roma 2006

Quei profughi nascosti all'ambasciata, in "Allende. L'altro 11 settembre/30 anni fa" a cura di Maurizio Chierici, Nuova Iniziativa Editoriale, Roma 2003

Conflict Prevention: Perfomances, Prospects and potentials, in "The G8, the United Nations, and conflict prevention" edited by John J. Kirton, Radoslava N. Stefanova, Ashgate, 2003

Sicurezza esterna: dimensioni non militari (pt.2)in "L'Italia nel sistema globale : Interessi nazionali e priorità europee" a cura del Centro studi di geopolitica economica, Aspen Institute Italia, Roma, 2003
Il terrorismo internazionale. Cause e prevenzione e Scontro o dialogo fra le civilta'? in "Identita' europea. Geopolitica e Globalizzazione" a cura di Francesco Perfetti e Guido Ravasi, Edizioni Nagard, 2003

Una politica per la sicurezza: etica o realismo

? in "Europa e politica internazionale: nuovi orizzonti della diplomazia italiana" a cura di Stefano Baldi, Giuffre' Editore, Milano, 2002

The ethics of modern diplomacy (pt.1 - pt.2) in "Ethics and international affairs: extent and limits", edited by Jean-Marc Coicaud and Daniel Warner, Tokyo; New York, United Nations University Press, 2001

Interrogantes eticos sobra la globalizacion, in "Estado Constitucional y Globalizacion", Universidad Autonoma de Mexico, 2001
Etica e politica nelle relazioni internazionali, in "La politica, perche'? Riflessioni sull'agire politico", Donzelli Editore, 2001
The abolition of the death penalty in the thinking of the United Nations in Council of Europe, "The death penalty - Abolition in Europe",1999
The face of the other : ethics and intergroup conflict, and An answer to war : conflicts and intervention in contemporary international relations in "The handbook of interethnic coexistence", by Eugene Weiner, Continuum, New York, 1998

Preventive Diplomacy at the End of the 20th Century: Which Conflicts? Which Prevention? in "Preventive Diplomacy: The United Nations and the OSCE", Edited by Dr. Daniel Warner. Published as PSIO Occasional Paper, Number 1/1996"

The Third Generation of Peace-keeping Operations. Is There a Need for Reform of the UN System?, in "Italian and German Participation in Peace-keeping: from dual approaches to co-operation", edited by Andrea de Guttry, Edizioni ETS, 1996

The PCI, Eurocommunism, and the Soviet Union, (pseudonym Claudio Terzi) in "The Italian Communist Party. Yesterday, Today, and Tomorrow" , edited by Simon Serfaty and Lawrence Gray, Greenwood Press, Westport, Connecticut, 1980
Articles and interviews

Philosophy and International Affairs
From KGB to Reactionary Nostalgia for Imperial Russia. Who is Vladimir Putin?, Lecture held at Harvard University (HILR) on October 31, 2014

Cos'è il razzismo all'italiana, Reset, September 23, 2013

Sicurezza e riservatezza. L'equilibrio saltato, La Stampa, June 12, 2013

A cosa serve la diplomazia?, Studio diplomatique, May, 2013

Il corpo e la Rete. La sfida interculturale nell'era dei social network, Huffinghton Post, February 2, 2013

Iran and the World: A Foreign Policy Platform for Democracy , Woodrow Wilson International Center for Scholars, Occasional Papers Series, Fall 2011

Will Buds from the Arab Spring continue to Blossom?, Woodrow Wilson International Center for Scholars, July 7, 2011

A Premature Spring, Woodrow Wilson International Center for Scholars, July 5, 2011

The Iran Primer Blog, Woodrow Wilson International Center for Scholars, July 5, 2011

Interview Roberto Toscano, Paths to a multicultural modernity, Symposium on Minorities and Pluralism, Seminar Web Edition, May 2011

Iran: le illusioni incrociate dei riformisti e dei radicali anti-regime in Aspenia online 1 June 2011

Iran: clericali contro messianici in Aspenia online 13 May 2011

Can Nonviolence Work in Iran? by Karim Sadjadpour, Ramin Jahanbegloo, Roberto Toscano in Foreign Policy, April 18, 2011

Cairo on my mind: le illusioni di Teheran in Aspenia online 12 February 2011

Guilt: an apology, 2010

Sovereignty and sovereignism in Aspenia 45/46 (2009)

2009: morte del khomeinismo a 20 anni dalla morte di Khomeini? (also PDF version) in Aspenia online. 2009 and Aspenia (46/2009)

Ethics and International Relations, in ORF Discourse, Vol 4, Issue 1, May 2009

Carry on talking, civilizations need it, in Sunday Times of India, 19 July 2009

La religion y la violencia, Claves n. 182/2008

Indifferenti e Conformisti: letteratura e fascismo in Alberto Moravia - Serata dedicata ad Alberto Moravia organizzata dalla rivista Bokhara."Casa della cultura Honar", Teheran, 2 agosto 2008

A War Against What?, in World Policy Journal, Spring 2007, Vol. 24, No. 1, Pages 40-43

Jewishness and ethics, in International Review of Sociology Vol.17, No.2, July 2007

1973. Il Cile dell'Italia, in Aspenia n. 36 (2007)

Interessi e valori, in Aspenia n. 34 (10/2006)

Oltre la violenza: etica, giustizia, riconciliazione. Dieci concetti tra diagnosi e terapia, intervento alla conferenza "Healing the War: Psychosocial Perspectives and Experiences in Conflict-torn Areas", Roma, 19-21 giugno 2006

Attuale il concetto di guerra giusta. Ma non per legittimare ogni intervento, intervista a Roberto Toscano, La Provincia, 13 December 2006

Un sistema di regole anche contro violenza e terrorismo - intervista / il nuovo libro di Roberto Toscano, di

Vanna Vannuccini, La Repubblica, 16 June 2006

Machiavelli's ethics, Colloquium " Reading Machiavelli in Tehran ", held on November 26-27, 2005. Series I colloqui di Farmanieh

Paul Ricoeur's ethical syntax, in Pace Diritti Umani/Peace Human Rights, n. 5, 2005

Il dubbio dell'Occidente. Chi è il vero terrorista?, Colloquio di Claudio Magris con Roberto Toscano, Corriere della sera, 5 maggio 2005

Isaiah Berlin's two concepts of liberty, in Pace Diritti Umani/Peace Human Rights, n. 2, 2005

The Case for the International Criminal Court, ICC, Pace diritti umani/Peace Human Rights, N. 2, May-August 2005

A che cosa servono le diversità, in Reset n.92 (dicembre 2005)

Ma allora come criticare il relativismo? (Dibattito con Richard Rorty), in Reset, novembre-dicembre 2004

Ethics in Private Business and Public Administration, intervention to the Conference "Corporate Social Responsibility", Tehran Chamber of Commerce, February 8, 2004

El archipielago europeo, El Pais, 17 de diciembre 2003

Le lezioni americane di Italo Calvino: autoritratto di uno scrittore, Conferenza presso il Centro Culturale "Andisheh"di Teheran, 16 ottobre 2003

Muslims of Europe : An Italian Perspective, Public Affairs Committee for Shi'a Muslims, London , February 2003

En Defensa de la Corte Penal Internacional, Claves, n. 126 / 2002

Defining Terrorism, Aspenia, (17/ 2002)

Las dos orillas del Atlantico, El Pais, 10 de octubre 2002

Por una definicion del terrorismo, El Pais, 3 de julio 2002

Terrorismo: breve storia di un dibattito ambiguo, in Aspenia, (06/2002)

Etica e realpolitica: gli spazi della diplomazia, in Aspenia, (14/15, Novembre 2001)

Ethics and Realpolitik: Room for Diplomacy. Can a World of Nation-states Stage the Dialogue of Civilizations? A Critique of Huntington's Theory, Aspenia, (14-15, 2001)

Mundo global, identidad de grupo pt1 - pt2, in Claves, n. 114, Julio-Agosto 2001

La prevenzione dei conflitti: una sfida del nostro tempo, Politica Internazionale, anno XXVIII, n.3 (nov.dic.) 1999

De la guerra a las mil guerras, in Claves, n. 80

L'era dei diritti umani. Il contributo della diplomazia, Politica Internazionale, anno XXVII, n.6 (mag.-giu.) 2000

Cinque regole per chi vuole aiutare i Balcani, in Limes, marzo 1999

Summary of "The Face of the Other: Ethics and Intergroup Conflict" (Article ) (1998)

Guerre, violence civique et éthique. La diplomatie à la lumière de Lévinas, in Esprit, 234, 1997, p. 295-305

Dalla guerra alle mille guerre (parte 1) (parte 2), in Sapere, ottobre 1995

Noi e loro: dieci tesi e una postilla, in Limes, febbraio 1994

Sovranita' e intervento, in Delta, settembre - ottobre 1994

In Italia c'e' ancora spazio per un radicalismo di sinistra, in Mondoperaio, luglio 1992

El radicalismo y los derechos humanos, in Claves, n. 10, marzo 1991

Famiglia e donne in URSS, in IDOC, agosto-settembre 1983

Ideologia e cultura in Unione Sovietica, in IDOC, febbraio-marzo 1983

La Chiesa ortodossa russa fra dissenso e potere, in IDOC, febbraio 1982

L'URSS e l'eurocomunismo, (pseudonym Claudio Terzi) in Il Mulino, Bologna, anno XXVII, n. 257, maggio-giugno 1978


Memoirs
Un diplomatico per tutte le stagioni, Anna Momigliano intervista Roberto Toscano, Studio Diplomatique, 2011

From a guest of Persian culture, in (UAE), Autumn 2006

"Noi, giovani diplomatici italiani così salvammo gli oppositori del golpe" - Il ricordo dell´ambasciatore Toscano: nel ´74 offrì rifugio ai dissidenti nella residenza italiana di Santiago,

La Repubblica, 12 December 2006

L'ambasciata italiana, rifugio dall'inferno. 25o Anniversario del colpo di Stato militare in Cile, La Stampa, 11 September 1998

AUDIO -- Consigli per giovani interessati alle carriere internazionali - Intervista di Stefano Baldi nella trasmissione Diplomazia e Dintorni del 29.4.2014)

AUDIO - Francesca Sforza Intervista Roberto Toscano su Oltreradio.it (Programma Caffè Mondo del 11 giugno 2013)

Il Cile a 40 anni dal Golpe - Tavola Rotonda all'ISPI (MIlano) 11 settembre 2013

AUDIO - Francesca Sforza Intervista Roberto Toscano su Oltreradio.it (Programma Caffè Mondo del 11 giugno 2013)

Ambassador Roberto Toscano is interviewed at Rutgers University Division of Global Affairs (Dec. 2012). He discusses his career as a diplomat for the Italian government and gives students and those aspiring to be diplomats some advice based on his extensive experience.

Amb. Roberto Toscano interviewed for the Blog of the Istituto Diplomatico (ISDI Learning Corner) on some aspects of Diplomatic Reporting (May 2102).

Carnegie Endowment for International Peace - Can Non-Violent Resistance Work in Iran? MARCH 25, 2011 - WASHINGTON, D.C.

Presentazione del libro "La violenza. Le Regole" organizzata dal Gruppo degli "Amici della Biblioteca del Ministero degli Affari esteri" il 15 dicembre 2010 a Roma

India-Europe Forum - New Delhi April 12-13, 2010. Roberto Toscano talks about India and Europe and how he sees the current relationship

India-Europe Forum - New Delhi April 12-13, 2010. Is EU an aspiration that flounders at times of crises?

India-Europe Forum - New Delhi April 12-13, 2010. Will the young in society be more tolerant?

India-Europe Forum - New Delhi April 12-13, 2010. Will the EU back India's bid for a UNSC seat?
---
last update 29 September 2013 by Stefano Baldi (ortseam la otteffa noc)